Come sail with us!
Founded in 1903, the Mendota Yacht Club is the oldest sailing club on Lake Mendota and Dane County. Our mission is to encourage the sport of sailing among young and old.


MEET COMMODORE PETE
Born and raised right here in Madison, Commodore Pete Mooney grew up remembering his dad as always singing. No matter where they were or what they were doing, there was a tune coming out of his father. Oddly, Pete's family wasn't particularly musical. He remembers a piano in his childhood home, but he can't recall anyone ever playing it. There were also piano legs supporting a large table in the basement laundry room. "At some point in my family's history, there must have been a musician," he muses, "but I have no knowledge of who that might have been."
If music was an elusive part of Pete's childhood, water was not. His dad loved to swim in Madison's lakes and he frequently took the kids with him. Pete remembers learning to swim at Tenney Park at a very young age. He was also a scout, joining in 1957 and remaining active throughout his early adulthood. He was an Explorer Scout Adviser for much of that time.
Pete's other interest as a young boy was in mechanics and electronics. He would take apart anything he could get his hands on—clocks, bicycles—to study how they worked. It's this interest that led him to enroll in the Computer and Electrical Engineering department at the University of Wisconsin Madison—something he knew he wanted to do even when he was in grade school.
Once at UW, Pete laughs that he didn't take his first year seriously. At the end of the less-than-stellar year, he was drafted. To pre-empt the draft, he enlisted for three years and served in Alaska working with Ground Surveillance Radar. He also served in South Carolina, Alabama, Georgia, and Washington State.
When he was released from the Army, he returned to UW and became a serious student. He also became an active tech dinghy sailor at the Hoofer Sailing Club. When he wasn't in class, doing homework, or sailing, he had a part-time job with Wisconsin Public Radio fixing their electronics and running their main control operations. He graduated from the university in 1978 with a BS in Electrical and Computer Engineering.
His first job after graduation was in Boston for a company called PR1ME Computer where he designed and tested controller boards for computer peripherals. PR1ME's clients were mainly universities and hospitals. After three years, he had an opportunity to move back to Madison, where he worked for Amtelco building a small computer that was used by telephone answering services. He also developed peripherals and worked in quality assurance. Five years later, he moved to a company called Astronautics Corporation of America, where he did mostly quality assurance. He was there for four years. His final job before retirement was with PIC Wisconsin, a medical liability insurance company, where he worked in sales and marketing. Pete currently volunteers at the VA Hospital and at the Hoofer Sailing Club.
Regardless of where he lived and worked, the water was his second home. While working in Boston, he crewed on keelboats in Long Island Sound. Upon returning to Madison, he re-joined Hoofers where he crewed on the keelboat Maria, raced 470s, skippered E-Scows, crewed on M-20s, windsurfed, and was both skipper and crew on Soma. He also became a Hoofer instructor and taught people to sail on the Tartan-10, New York 36, Mull 33, Santa Cruz 33, E-scow, C-scow, M-20, 470, Tech Dinghy, and Windsurfer. He was particularly proud of his work teaching deaf students how to sail. Over the past 30 years, he has been a well-known personality at Hoofers.
Pete has also skippered and crewed on many charter boats that have cruised lakes and oceans around the world. It was bare-boat sailing where Pete and his fellow sailors did all the work including their own cooking, cleaning, navigating, skippering, and maintenance. The boats have ranged from 33 to 44 feet. He has sailed in the Apostle Islands, British Columbia, down the east coast, in the Caribbean, and across the Atlantic from South Carolina to the Azores Islands. He has also raced on Lake Michigan many times including a couple of races from Chicago to Mackinaw Island.
When he sailed the 3,000-mile Atlantic crossing, it was just Pete and two other sailors on a 35-foot boat. They sailed through four days of storms where the waves were as tall as the mast. They made the crossing, landing in the Azores, and after a brief stay, Pete took non-sailing transportation back to the United States. When asked if he ever encountered pirates on any of these cruises, he says that they did not, but on their Caribbean cruise, the boat was robbed while they were on shore. Oddly, only the film and camera were taken. All of the valuables were left on the boat. (Pete's crew had possibly photographed some drug runner boats.)
Pete raced in MYC as a Hoofer crew on S/V Maria in the '80s. Pete's more serious association with Mendota Yacht Club began when he joined around 2010. At that time, he was campaigning the Hoofer boat Soma and then later the S/V Decoy. He currently races the Hoofer boat Siege, where his crew is often composed of students who are taking a sailing lesson. He joined the MYC Board of Directors about six years ago when he was nominated for a position and accepted it in what he calls a weaker moment. He says it has been a lot of fun for him and he's happy to give back to the club that has given him so much enjoyment and comradery. He believes MYC has great people and he is glad to meet them through his Board position.
As Commodore, he hopes to accomplish four key goals:
Create more cohesiveness between the keelboat and scow classes during social events. To this end, the club is having Fleet Meet-Ups one Wednesday night each month this summer. In June, July, and August, one fleet captain will choose a venue where sailors from all fleets can meet and socialize after the race.
Coordinate and promote youth sailing. This summer MYC will participate with the youth sailing club in their awards banquet. We will also encourage members to donate to the youth sailing club.
Get a smooth website up and running. You are reading this article on the new website, and we hope to have many updates and improvements throughout the year.
Research the possibility for having a meeting space where club members can congregate, and the youth in our club can come and learn to sail. The board is exploring options.
As if these goals weren't challenging enough, Pete now has the dubious responsibility of navigating our club through a year when the coronavirus has changed the way we live and the way we congregate. There is no question that he is up to this challenge.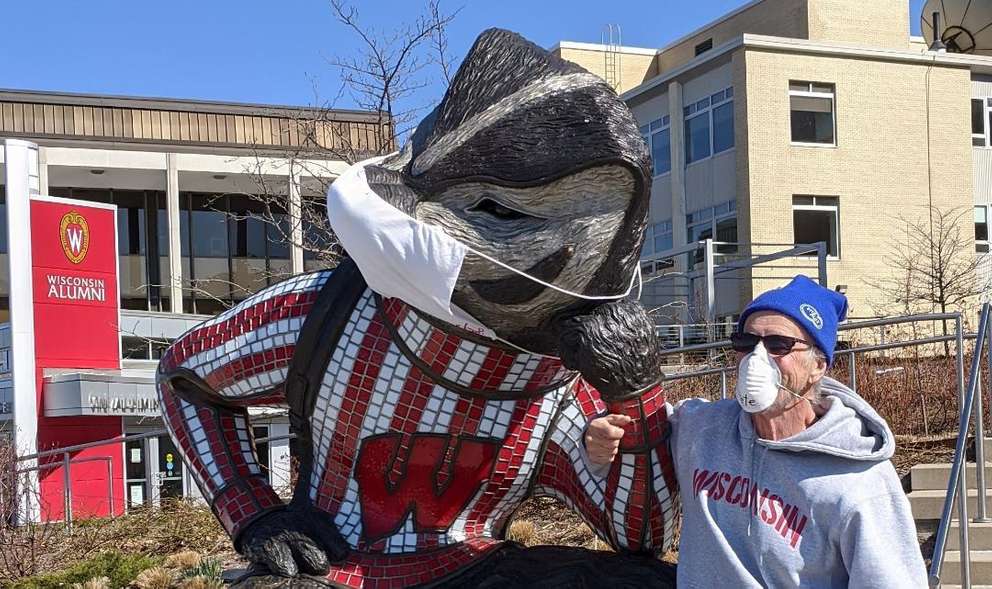 AN UPDATE FROM YOUR COMMODORE
Greetings Mendota Yacht Club Members,
The MYC board met online on April 21, 2020 with only one member absent. We are hoping that the pandemic will be easing and that we can at last go safely sailing. With Governor Evers' Safer at Home policy being enforced through the end of May, we have made the following changes to the 2020 calendar:
The following events are CANCELLED
Spring racing series
E Spring Regatta
Memorial Day race
Bloody Mary party
The following events are RESCHEDULED
Burrows Park Pier-In—May 30 (unless the Scow Fleets contract with a third party to install earlier)
Keelboat Crane-In—May 30 (please coordinate with your fleet captain)
RC1 Clean-Up work party—May 31
Beginning of Summer Racing Series—June 7
The following events are still ON THE SCHEDULE, but we are keeping a close watch on the COVID situation and will make adjustments if necessary.
After-Race party at Shorewood Boathouse—June 7
Fleet Meet-Up at Bear and Bottle—June 10 (this is an all-fleet after-race party with the venue chosen by the MC fleet captain)
2020 Payton Regatta—June 20-21
Payton Potluck at Maple Beach Boathouse—June 20 (this party will be changed from a potluck to a catered event for food safety reasons)
Payton Awards party at Burrows Park—June 21
The MYC Directories will be available for pick-up at the June 20 Payton dinner at the Maple Bluff Beach House. Any remaining MYC Directories will be mailed after the June 20 party.
The MYC board will remain flexible and we'll make calendar adjustments if needed. You can view the full calendar at www.mendotayc.org.
Stay safe,
Pete Mooney
MYC Commodore

Coronavirus Infects Spring Sailing Season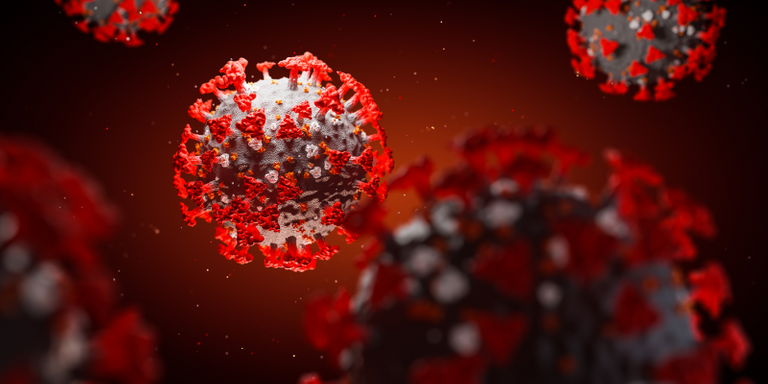 The MYC spring social calendar was shaping up to be a fun and exciting beginning to the 2020 sailing season. The social committees of four boating clubs (MYC, Four Lakes Yacht Club, Four Lakes Ice Yacht Club, and Lake Monona Sailing Club) had plans to convene the clubs on March 21 for a March Madness party. And things were looking promising for our Wisconsin Badgers as they were the #1 seed in the Big 10 Tournament. Additionally, Dave and Lori Gorwitz had agreed to host the Spring Banquet in their home once again.
As the social committee finalized the schedule and submitted it to the Board of Directors for approval, news started appearing about a disease outbreak in Wuhan, China. Then it was in Italy and Iran and South Korea. It was only a matter of time before the coronavirus hit our shores in Washington State. As the virus moved throughout the United States, large gatherings started limiting or prohibiting spectators. The Big 10 started its tournament as normal on March 11, but then announced it would hold the rest of the tournament without spectators. The next day, on March 12, before any further games could be played, the entire tournament was cancelled.
In the meantime, the social committee of the Four Lakes Yacht Club weighed the situation and determined it was too risky to hold a large gathering (last year's Tropical Party had 90 attendees), and cancelled the March Madness party.
The MYC Board and Social Committee remained hopeful that the Spring Banquet could still take place on May 9. But as the virus spread and governors and mayors began announcing shutdowns and limits on the size of events, the Board decided it was time to cancel the banquet. We are hopeful that, as the virus runs its course, we can reschedule a fun event later in the season.
However, the remaining social schedule remains in limbo as there is no clear idea how long the virus and its accompanying restrictions will last. The social schedule is posted on this website as originally planned, and we will keep you informed of the status of each event as the date for it nears.
In the meantime, stay safe and wash your hands!