Betty Bamforth MYC Yachtswoman of the Year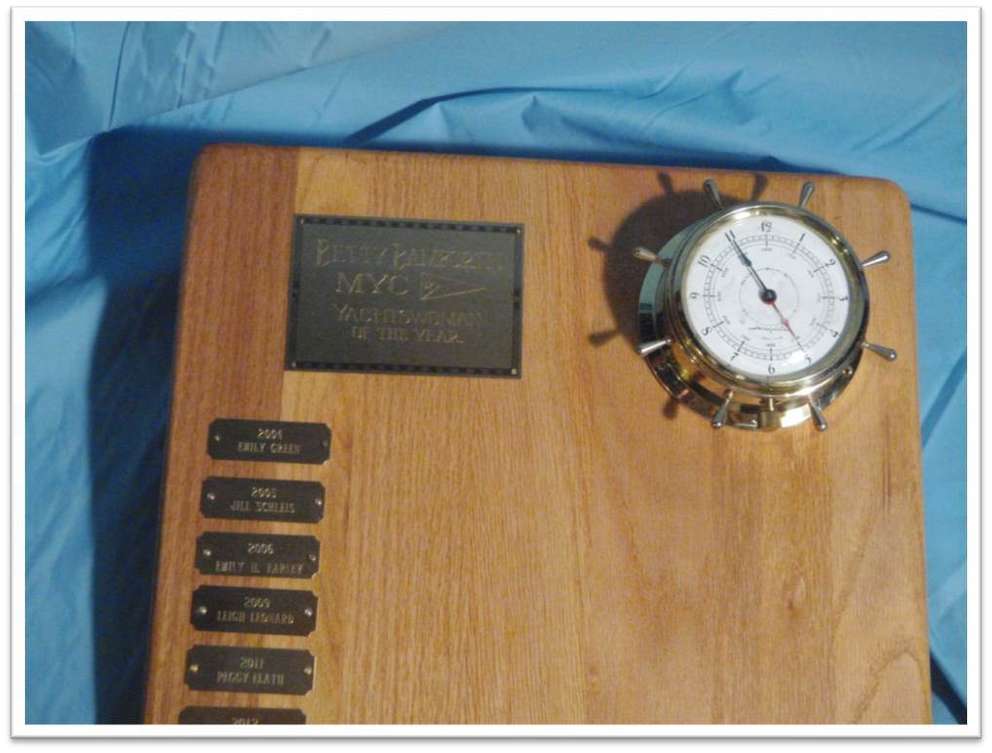 Official Number: AFSP 16
Awarded For: Outstanding female sailor
Physical Description: Barometer, brass mounted on large wood plaque. Individual plates for winner's names.
Deed/History: Presented to MYC in 2004 by her sister, this award honors E-Scow skipper and the first female commodore of MYC, Dr. Betty Bamforth. Usually awarded to female skipper though can be awarded to outstanding female crew. Board Decision.
Nominations: MYC members can nominate a person for this award by going to the nomination page.

Past Winners
2021 Sophie Neimann
2020 Not Awarded--COVID 19
2019 Tilley & Sophie Nieman
2018 Scurvy Dog: Jithanie Gunasena, Whitney Johnson, Gerit Grimm, Molly Crickman
2017 Paige Fitton
2016 Not Awarded
2015 Meta Simon
2014 Not Awarded
2013 Not Awarded
2012 Emily Green
2011 Peggy Elath
2010 Not Awarded
2009 Leigh Leonard
2008 Not Awarded
2007 Not Awarded
2006 Emily Earley
2005 Jill Schleis
2004 Emily Green