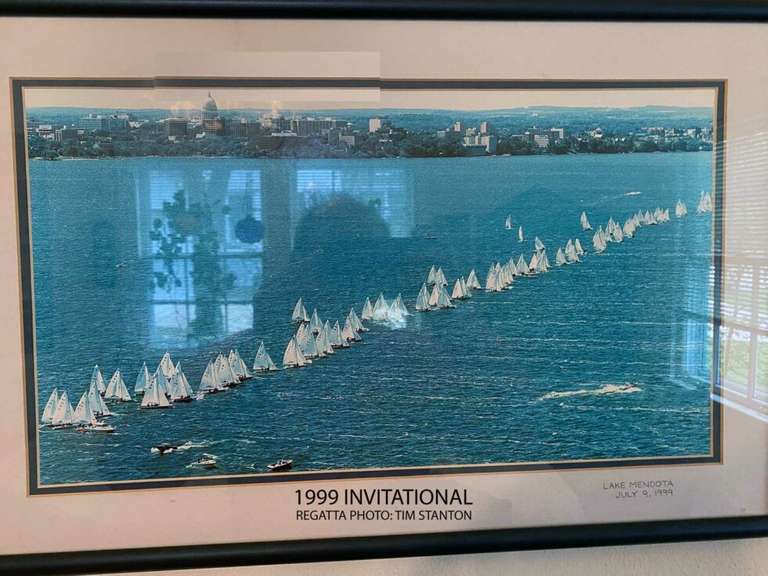 CLICK HERE TO REGISTER
Join us in celebrating the 100th anniversary of E Scow racing on Lake Mendota in Madison, Wisconsin, and be a part of history! We aim to exceed the legendary 1999 Invitational boat count by having 133+ E Scows participate in the Baird E Scow National Championship, taking place in just over 100 days. Take advantage of this opportunity to make your mark in the E Scow racing legacy and be a part of the excitement on the start line. Register now!
Aside from two nights of socials at the Edgewater Hotel, you'll get a chance to explore Madison's best offerings, including cold beers and hot brats at the famous University of Wisconsin Union Terrace, live music, and a bustling restaurant scene. With increased lodging options, there's ample space for everyone. Check out our updated hotel list on the right sidebar or by clicking here.
We've set up this event website as your go-to resource to ensure you have everything you need to know. Be part of history by registering today and kicking off the next 100 years of E Scow sailing with us!
Patrick Heaney, Mendota Yacht Club
Phil Zalog, Mendota Yacht Club
Co-Chairs 2023 Baird E Scow National Championship
Register for the 2023 Baird E Scow Nationals: Register
Questions? Contact Phil Zalog Phil@zalog.com